Pizza production line equipment is applied for making pizza with outstanding efficiency. It imitates manual production techniques to ensure that the baking process results in good tasting food. Customers can customize the production line based on their production need of pizza sizes. This pizza production line equipment includes a three roll dough sheeter and pizza forming machine.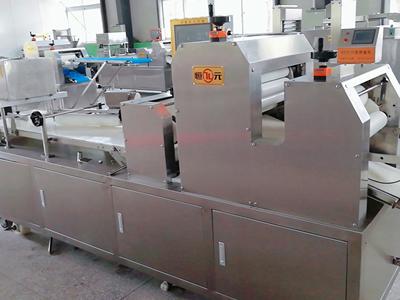 Three-roll dough sheeter
The dough wrapper is rolled and extended by dough rolling device. This makes the dough wrapper glossier and more stable in quality. Each dough roller has a thickness adjusting device used for setting sheet thickness. This allows the product weight to be adjusted.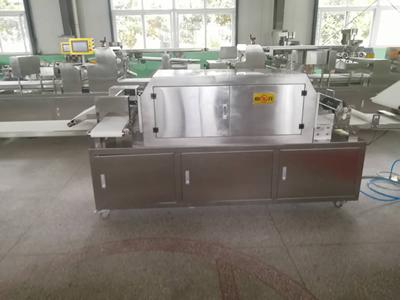 Pizza forming machine
The dough sheet is cut into round pieces by pneumatic or mechanical cutting device. And make holes in the cut dough sheet at the same time. This avoids jamming during demolding. The cut cakes have uniform thickness.