Our Mooncake Production Line is mainly used for producing moon cakes of various sizes. It is made up of a multifunctional stuffing filling machine, moon cake forming machine and automatic tray arranging machine, applicable to moon cake production lines.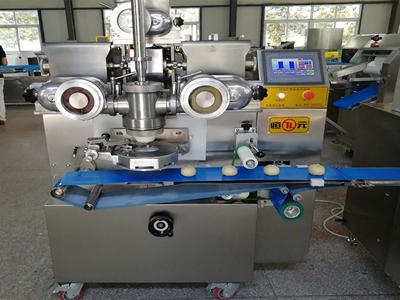 Stuffing Filling Machine
This machine can adapt to different fillings, including solid fillings like whole peanut, nuts and crystal sugar, as well as liquid filling such as jam, chocolate, etc.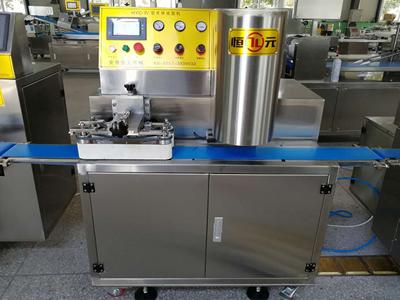 Moon cake forming machine
This machine is utility model of food machinery in various pasta manufacturers. It greatly saves labor, thus reducing the production cost and bringing good economic benefits to enterprises. It is suitable for large, medium and small moon cake producers.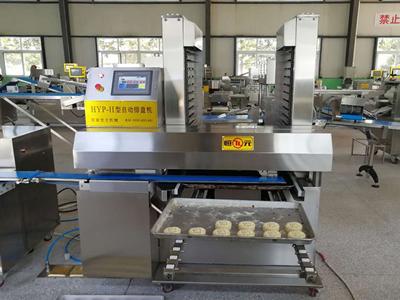 Tray arranging machine
This high speed automatic tray arranging machine is applicable to food enterprises with mass production capabilities. This machine can avoid damage or pollution caused by manual operation before baking to meet the food hygiene standards. The arranging numbers, moon cake size and parameters (columns and rows) can be set based on customer requirements (customers should provide the baking tray sizes). It will automatically put the moon cakes into the trays.