The doughnut production line is utilized by customers to produce delicious doughnuts. Customers can customize corresponding production lines according to their different sized production needs. The doughnut production equipment is made up of a three roll dough sheeter and doughnut forming machine.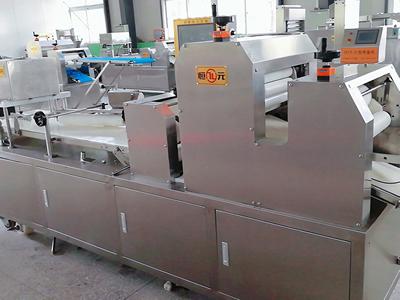 Three-roll dough sheeter
The dough is rolled and extended by adough rolling device, making it glossier and more stable in quality. The dough roller has a thickness adjusting device, which is used to set the thickness of thedough. This helps to increase or reduce the product weight.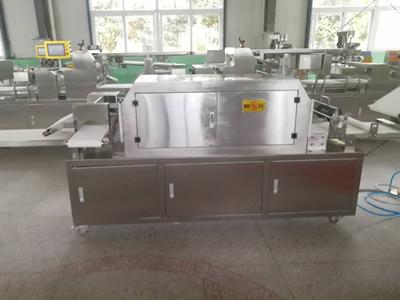 Doughnut forming machine
The dough sheet is cut into round pieces by pneumatic or mechanical cutting device and make holes in the cut dough sheet at the same time. This avoids jamming during demolding. And the cut cakes have uniform thickness.